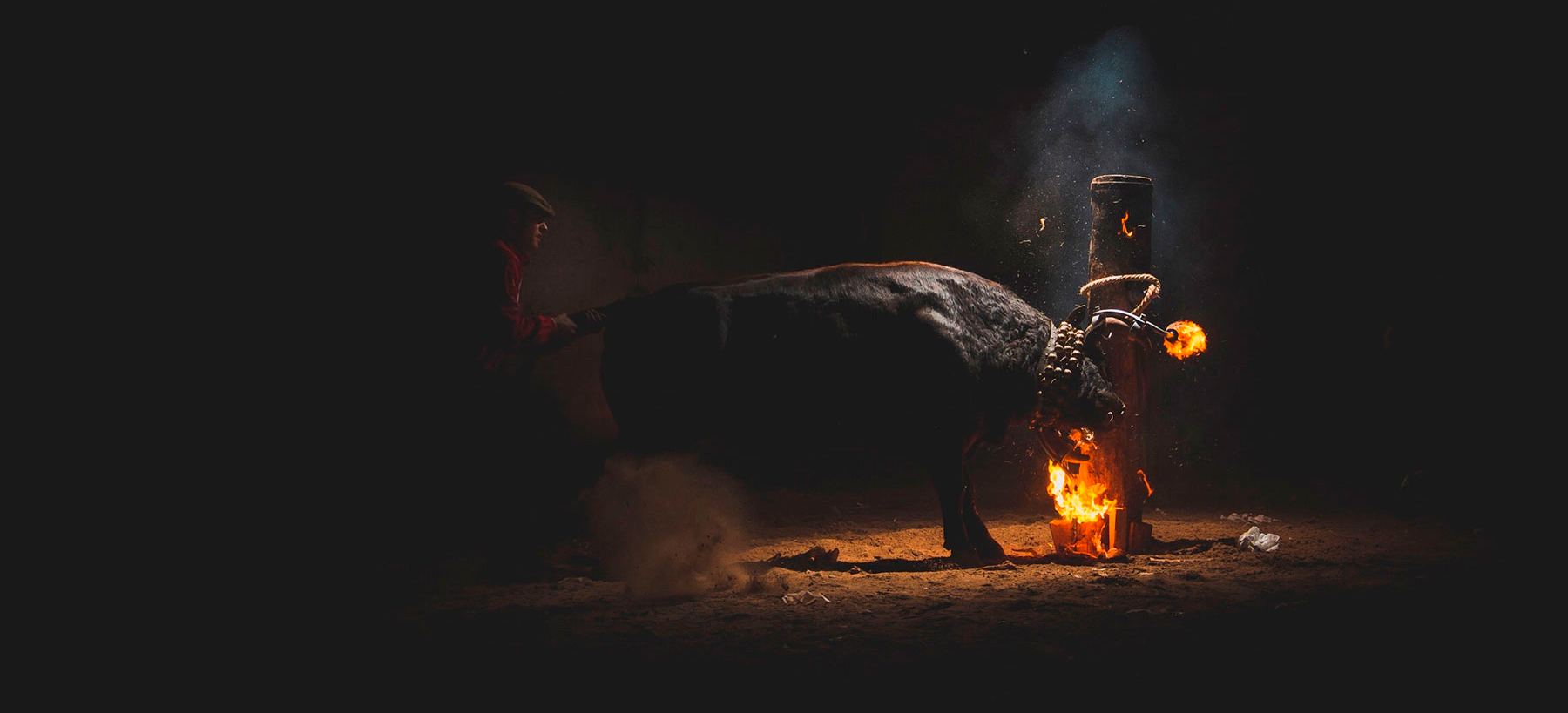 119,955
signatures
We need
380,045
more to reach
500,000
The problem
The celebrations with bulls are a form of cruelty and violence
In the popular festivals of the towns of Spain, the bulls are immobilized, pulled with ropes, attacked, forced to run, thrown into the sea and light torches on their horns. Animals suffer falls, blows, intense suffering, and sometimes death.
The cruelest form of celebration is when balls impregnated with a flammable substance are placed in their horns and lit to see them run desperately.
Campaign
Ban cruel traditions!
We are carrying out the largest and most in-depth investigation of the more than 18,000 cruel events with animals that take place in Spain year after year, and which unfortunately are increasing. We want to bring to light the mistreatment that thousands of peoples hide in their festivities and traditions.
The ranches are endangering the future of bullfights, which have less and less support, and they see a growing business in popular festivities. We want to put an end to the cruel fiestas. Can you help us?
Investigation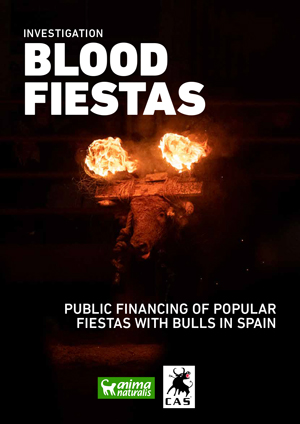 How much public money is given to cruel traditions?
We present our research that shows for the first time the total number of towns that celebrate cruel festivals with bulls, how much public money is given to the organization of these events and the description of all the bullfighting modalities to which tens of thousands of animals are subjected each year.
Public money that is allocated in each
Autonomous Community to celebrations with bulls (2019)
Town that allocates the most public money to events with bulls:
185,787.55€
according to your own official budgets
Azuqueca de Henares
Guadalajara
Town that allocates the most public money per capita to events with bulls:
239.52€
for each of its 54 inhabitants
Fuentelviejo
Guadalajara
Town that holds the most events with bulls:
117
events that use a least 216 bulls
Xàbia
Alicante
Province with the highest number of events with bulls:
4.398
events that use 6,970 bulls
Castellón
Com. Valenciana
Public money that is allocated in each
province of Spain to celebrations with bulls (2019)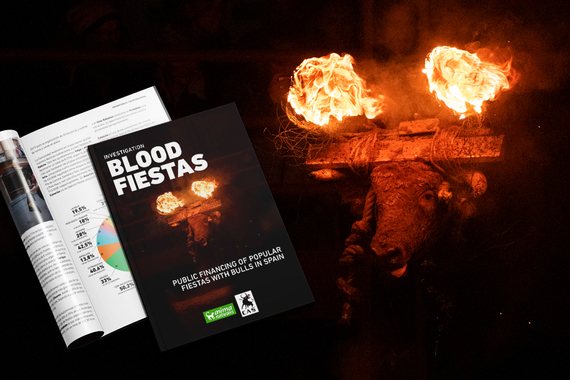 05 septiembre 2023
AnimaNaturalis and CAS International have launched a pioneering investigation in Spain that reveals an estimate of the expenses incurred in 2019 by the 1,820 municipalities that organize and finance this type of festival. 22% of Spanish municipalities hold some type of popular bull festival each year, with the majority concentrated in the Valencian Community, Castilla y León, and Castilla-La Mancha.
Help us stop this cruelty!
¡Ya firmaste! Ahora aporta o comparte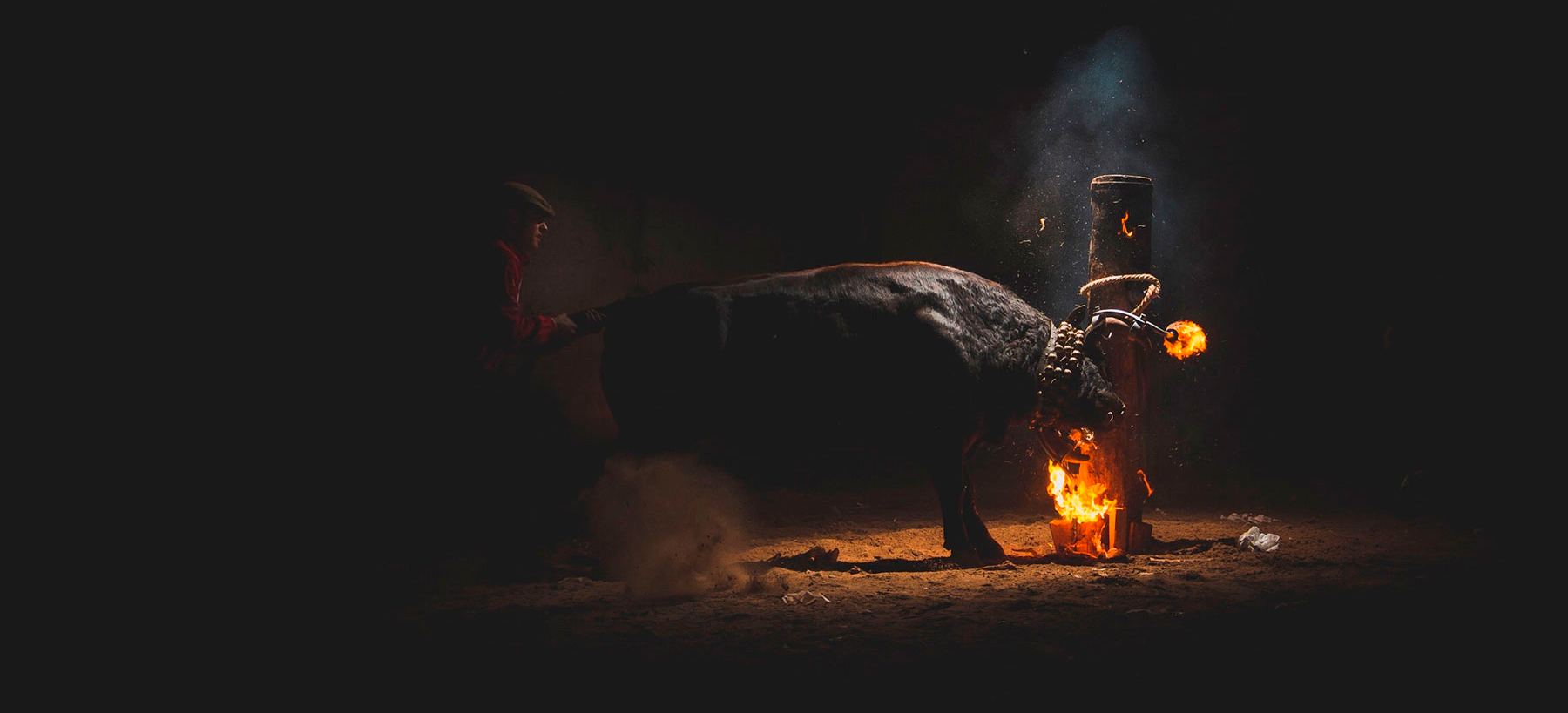 Firmante, ¿puedes aportar algo para poner esta campaña en la agenda local de medios, políticos y empresas?
Conseguir el apoyo de miles de personas de forma rápida es primordial para que la campaña logre su objetivo.
Tu aporte económico puede ayudar a AnimaNaturalis a llegar a potenciales firmantes y darle mayor poder a nuestras demandas por los animales.
Tu colaboración nos permite promover la campaña en AnimaNaturalis en redes sociales y por correo electrónico, para multiplicar su impacto.
Impacto
Las personas que ya colaboraron han permitido que esta campaña consiga 15,594 firmas adicionales.
¡Comparte y muliplica tu impacto!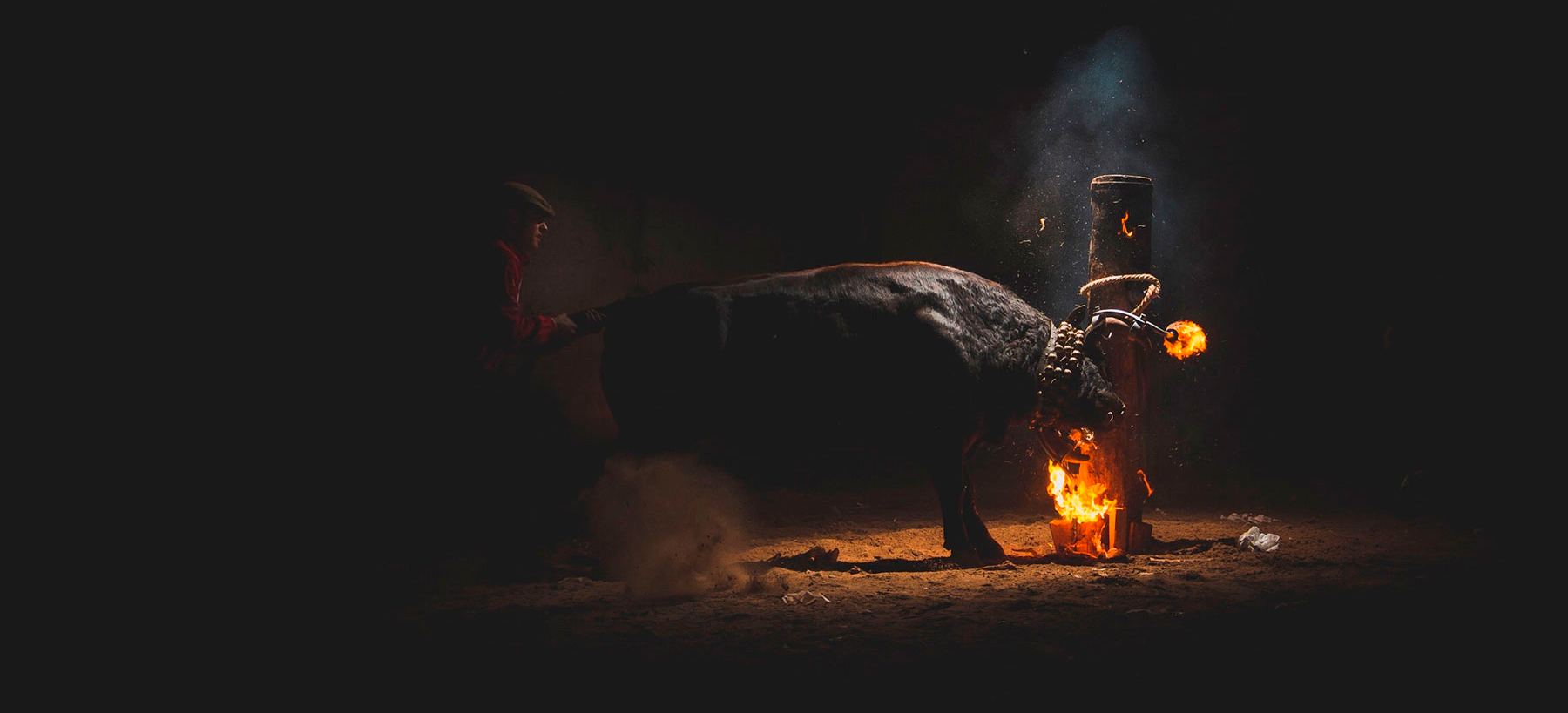 Compartir la iniciativa ayuda a conseguir más firmas
Muchísimas firmas se han logrado gracias a personas como tú que compartieron esta petición. Únete a ellos y ayuda a que esta campaña siga creciendo.
Los mensajes directos funcionan 9 veces mejor para convencer a la gente de firmar.